This post "Benefits of Sports For Girls + Tips To Encourage Them To Stay In The Game" is sponsored by Athleta. All opinions expressed are my own. For more information on our sponsored post and/or affiliate link policy, please click here.
The Benefits of Sports For Girls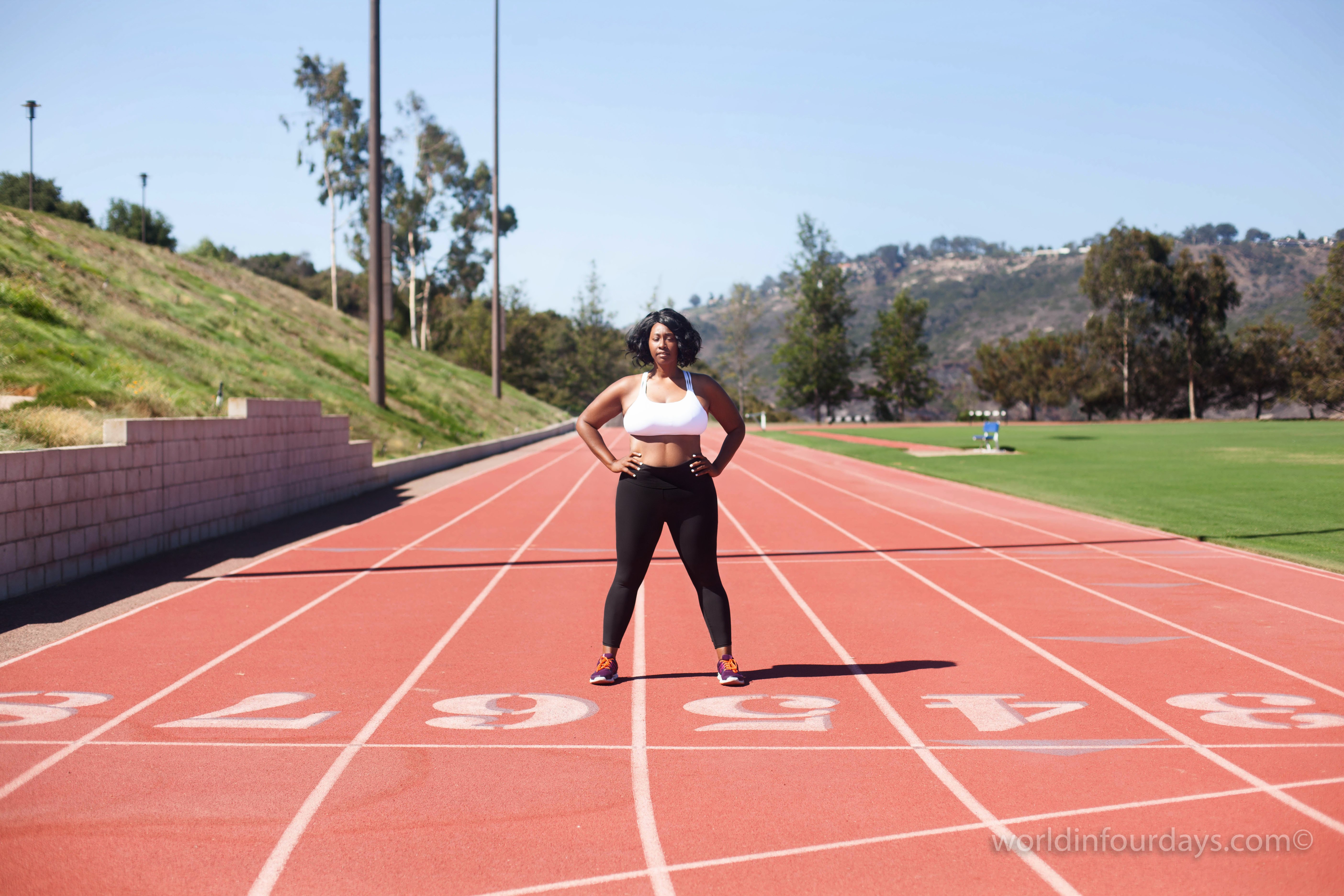 I ran cross country when I was in high school, but I sucked… BIG TIME lol, but this didn't stop me. I kept at it because of the friendships I gained, and the confidence I built over time. Now that I'm a mom, I feel like sports are a great way of teaching kids that you might not always be the best at something, but if you stick with it, you will get better over time and you will grow.
This builds confidence in kids and it teaches them about commitment, which is an incredibly valuable life lesson. But I want you guys to know how important it is to encourage your daughters to stay in the game, even when things get hard and even when they feel like it's no longer fun. It sounds like tough love, but it's a lesson that their daughters will thank them for in the future. Don't know where to start? Here are 4 ways to encourage young girls to "stay in the game". Benefits of Sports For Girls
4 Tips To Encourage Girls To Stay In The Game
Celebrate Their Efforts
For starters, applaud your child's effort. It doesn't matter if she spends most of the time warming the bench, or she's out there playing for her life. When I was in school, I was on the winning team and on the losing team, but I always gave it my best because I had a ton of support and encouragement, and I didn't care whether I won or lost. I was committed to finishing the game. So today, I try to show Reese the same courtesy and encourage her to always give it her best, no matter the result.
Remind Them That Physical Activity Does A Body Good
I often talk to Reese and let her know about the many benefits of staying in the game can bring to your health. So, I would encourage all of my readers to remind their daughters that physical activity helps build stronger bones, which can be crucial when they get older. By staying active, they can also reduce the risk of developing heart disease and diabetes.
Be Empathetic With Her
Make sure to empathize with your daughter when she tells you that she doesn't fit in or she's afraid of getting teased while playing sports. When Reese comes to me with doubts about sticking with a sport, I share stories about my personal experiences when I wasn't exactly the "It girl" among my teammates. But whatever you do, don't discourage her or suggest she switch sports because when she sticks with it, it will get better. We won't always be the best at something, but if you persevere, you can definitely evolve.
Use Appropriate Comfy Gear
Finally, I feel that what my daughter wears really gives her a huge boost in confidence, which is why I'm so happy that Athleta and Athleta Girl offers amazing sports clothes. We have several of their workout clothes but here are a few of our favorite.
I personally love the Topanga Racerback Tank, which skims over the body for a just-right fit, paired with a pair of Savasana Macrame tights, which fit next to the skin and sits at the natural waist. The Hyper Focused Bra was a total win for me and I love the way it fits. It's extremely comfortable, provides medium coverage, medium impact, and comes in cup sizes A-C.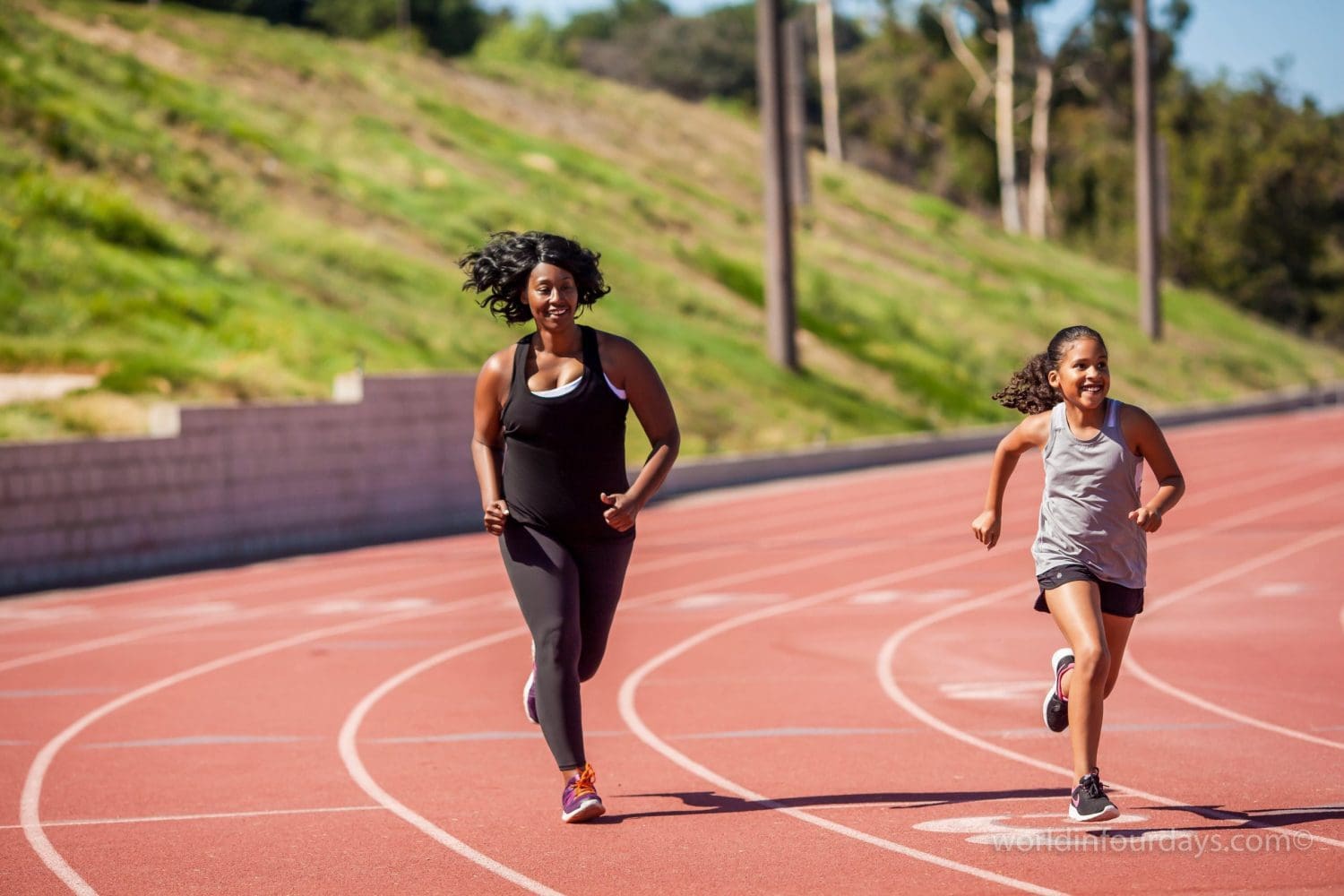 Reese is also rocking Athleta when she hit the field. Athleta Girl offers some cute workout clothes for girls so they can match mom or go with their own style and select from a wide range of tops, tights, shorts and even bras. Benefits of Sports For Girls
Reese loves to pair the Athleta Girl Power of Chi Tank with the Athleta Girl Record Breaker Short when she's planning a fun day in the sun. When she's hitting the gym or the weather dips, her go to are the Athleta Girl Chit Chat Capri 2.0  paired with the Athleta Girl Criss Cross Tee which has a relaxed fit and is super soft. All of these are just what your daughter will need when she's out in the field being her awesome self! Benefits of Sports For Girls
In the end, it's not about winning or losing. It's about teaching our daughters to keep their chin high and staying in the game no matter the outcome!